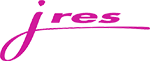 France Grilles was presented at JRES 2013!
You may read the article or watch the video.

France Grilles Awards 2012
"Instance nationale et multi-communauté de DIRAC pour France Grilles" by Luisa Arrabito, David Bouvet, Sorina Camarasu-Pop, Yonny Cardenas, Nicolas Clémentin, Helene Cordier, Sophie Gallina, Jacques Garnier, Pierre Gay, Tristan Glatard, Vanessa Hamar, Claudia Lavalley, Gilles Mathieu, Matvey Sapunov, Rafael Ferreira da Silva, Andrei Tsaregorodtsev

France Grilles organize a DIRAC User Training by visioconference on October 11th and 12th, 2012.
You will find all information concerning this training on this page.